Mike has over 22 years of server administration for hosting websites and e-mail. Most small business owners don't have time to call into a bulk host and press 1,3,5 on automated systems only to be eventually connected to an offshore call center that you cannot understand! We will monitor your website uptime via automated tools. If you have an issue on your website, we are notified immediately on our mobile phones and via e-mail. We offer services to keep your wordpress site secure and up to date.
Virtually every customer that calls us has serious security issues with their current website hosting. Below is a report from new customer that called last week. Currently they have WIX website, a well known CMS website host. The site scored an "F"! They have since hired us, and we are in the process of creating a new website and moving the website hosting to our WordPress optimized server.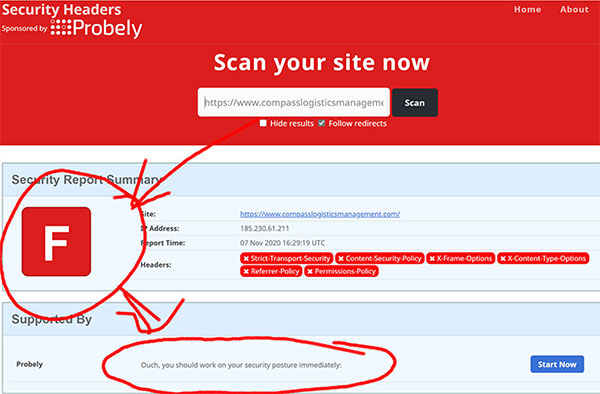 Elliott Chiropractic in Lenoir City, Tennessee also called after having issues getting their current website designer to make updates in a timely manner. During that call I discovered the same type issues. Many of the WordPress plugins were out of date as well.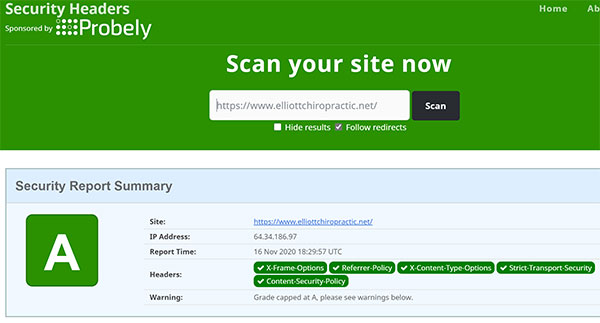 Mike Biddle
Server Administrator